Wednesday night was the first time the Boston Red Sox had clinched a World Series win in Boston since 1918. They had a short curse of winning on the road with being in St. Louis in 04 and Denver in 07. I had a strong Twitter presence that Wednesday night because of course I am a Yankee fan who was jealous to see the Boston Strong celebrating a World Series win. I congratulated the Sox on an excellent season especially after Bobby Valentine drove that team into the ground last season.
I read the tweets of my peers, some Yankees fans some Mets fans, but it was split between hatred for the Sox, and admiration for performance. I sided with the latter. The Red Sox honored Mariano Rivera earlier this season, a mark of pure class from the rivaled Boston organization. Would the Yankees have done the same if the roles were reversed? Despite Mo's ceremony put on by the Red Sox some fans still had the audacity to hate on the Sox. Any real fan of the sport understands the mountain these teams have to climb just to get to October. Hate the Red Sox all you want, but have the dignity to respect what they achieved Wednesday night. Two days after the fact, my hate will rage on for all Boston sports teams, but I had to tip my cap to the Sox for at least ten minutes.
Props to David Ortiz to winning MVP, dude was out of his mind during that series. Unfortunately, I will play 'speculator' because how does one be suspicious of "you know what" after a guy who is 38 in three weeks, plays like he did. And he has a history of being linked to performance enhancing drugs. I'm just saying, the MLB should "randomly" test Big Papi if they haven't already.
To sum all this up, I was shocked to see Yankees fans keep their hatred towards the BoSox during a moment that needs no words because it was literally history right before your eyes. The Yankees organization should take a few notes from their rival. Pitching wins championships, and having most of your talent be home grown is even better. Enough of these massive signings by the Yankees, I refuse to have my ticket money go to paying a guy like Robinson Cano 300 million---NOT HAPPENING.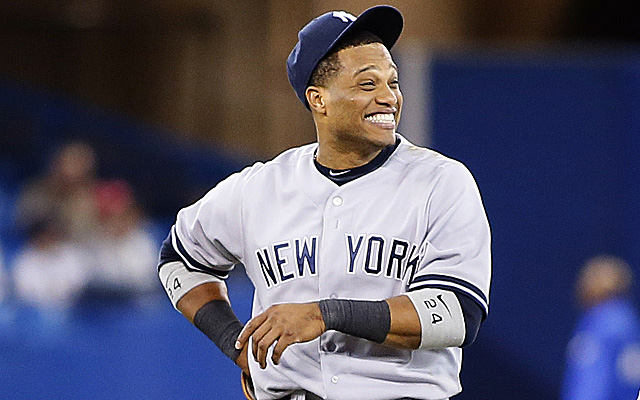 After everything Boston went through after the marathon, the city will fully enjoy this win and I can only hope that the Yankees are a lot more competitive in 2014.