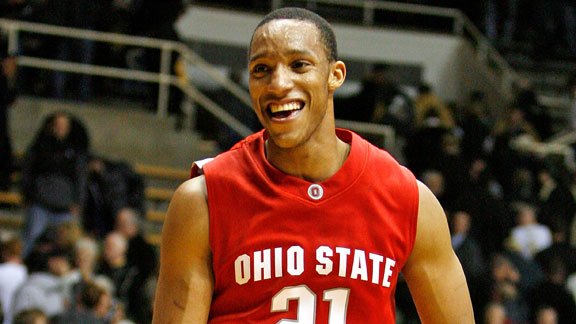 One Cinderella went down last night, as Cornell lost to Kentucky, but there are a couple more darlings to root for tonight. Omar Samhan and the Saint Mary's Gaels take on Baylor to try and advance to the Elite 8 with the only double-digit seed. While my love for Northern Iowa
is no secret
, one of the main reasons why I see UNI advancing is because of Michigan State's best player, Kalin Lucas, is tonight. Three Big Ten teams play tonight and look for the single performances of Korie Lucious, Evan Turner, and E'Twaun Moore to try and carry their respective teams.
Games and tip-off times:
7:07 PM - 6 Tennessee vs. 2 Ohio State
7:27 PM - 10 Saint Mary's vs. 3 Baylor
9:37 PM - 9 Northern Iowa vs. 5 Michigan State
9:57 PM - 4 Purdue vs. 1 Duke
Which teams do you have advancing into the Elite 8? Chat it up here.